Kids lunch box ideas | Dinosaur lunch box
Running out inspiration for your kid's school lunch? Are you looking for lunch box ideas for your kid? This dinosaur lunch box is healthy and easy to make, it's the perfect meal prep for kids. And, you're sure to surprise your child and put a smile on their face!
Ingredients:
Whole wheat bread
Hummus
Lettuce (such as iceberg lettuce)
1 Slice of cheese
1 Olive
Cucumber
Tomatoes
Grapes
Watermelon
Strawberries
Apples
Blueberries
Water
This is how it's done:
Dinosaur
First, cut a slice of whole wheat bread into the shape of a dinosaur's head. You can use a template like ours here or be completely creative yourself. The important thing is that you can clearly see the pointy edges and lines.
Then take another slice of toast and put some hummus and some lettuce leaves on one side. Place the head that you cut before on the slice of bread in an off-centered position.
Now it's time for the face.
Take the slice of cheese and cut out 2 leaf-shaped pieces, which you use as horns, two round circles, which become the eyes, and a drop-shaped piece, the nose. Place all the pieces of cheese on the dinosaur head so that they form a face.
To make the eyes more visible, cut the olive into small flat pieces and place them on the round pieces of cheese. Also give your dinosaur a nose by cutting two small squares from the rest of the olive and placing them under the teardrop-shaped cheese slice.
Your dinosaur is almost ready, but first it needs feet. Use the edge of the toast you used for the head and cut it into a rectangle. For the toe nails, cut six small triangles out of cheese. Place the feet including the toenails under the head. If you want to "glue" them on, just use some hummus.
Fruits and veggies
To make the fruit and vegetables a little bit more beautiful, we thought of cutting them into shapes. However, you can adapt this to your own taste!
Before you start cutting, wash all the ingredients well. We cut the watermelon with a flower cookie cutter and the cucumber in a heart shape. We simply cut the tomatoes and grapes in half.
Fruit infused water
It is important that children drink plenty throughout the day to avoid dehydration. So what could be better than fruit infused water?!
Wash the fruit and cut the apple and strawberries into small pieces so that they fit through the neck of the bottle.
Then put a handful of each fruit into the bottle and fill it up with water.
Put the cap on and shake once to mix the water and fruit.
For a better taste, prepare this the night before and put it in the fridge overnight.
And your lunch box is ready! To give your child a little surprise, put a funny joke in the lunch box. Your child will be very happy about it and will definitely tell it to his or her friends right away! 😄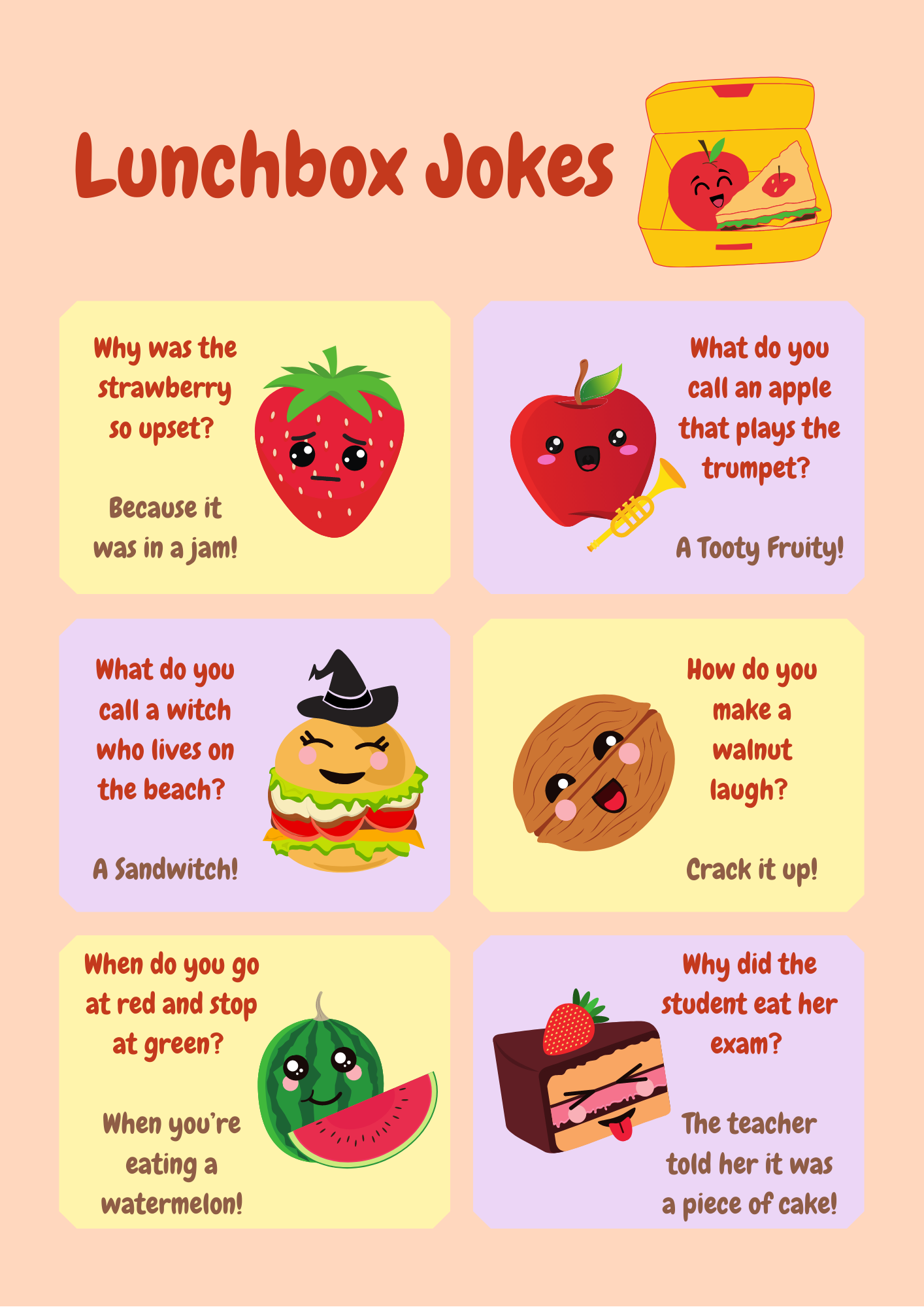 ---
Did you like this cute bento lunch box? Don't forget to tag @babysits on social media! You can find more easy recipes and inspiration for healthy snack ideas for kids for the school day on our blog.